— UPDATE: IDENTIFIED MEN LISTED BELOW! —
"The Boys of Battery D"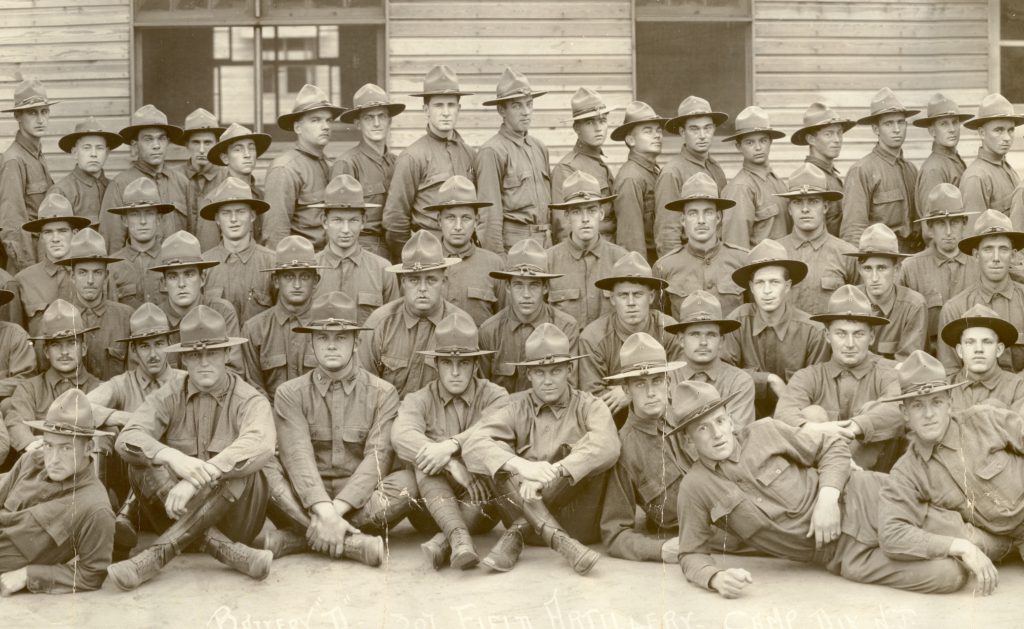 First WWI Draftees from Genesee, Orleans, and Wyoming Counties.  Is Your Relative Among Them?
– – – – –

[Click unit photo above to view full-size with soldiers numbered for identification. Click "+" or zoom in for closeup; use arrow keys to scroll.]
 Most of the members of the first two contingents of WWI draftees from Genesee, Orleans, and Wyoming counties—over 160 men in all—are in this photo, taken in October 1917. About 85 are from Genesee County, 30 from Orleans County, and 50 from Wyoming County.
In September of 1917, when the government sent the first two waves of draftees to training camps, the National Army put men from the same regions in the same units. All early western New York draftees were assigned to the new 78th Division based at Camp Dix, outside Wrightstown, New Jersey. The majority from Genesee,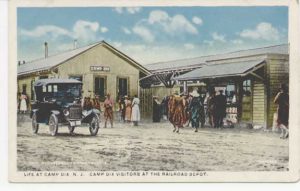 Wyoming, and Orleans counties were initially assigned to Battery D of the division's 307th Field Artillery.
The men wouldn't be together long. At about the same time the Battery D photo was taken, the Army began relaxing its policy of localized units, and over the next several months, though some remained with Battery D or other branches of the 78th Division, most of the men in the photo were transferred to units in other divisions: the 3rd, 5th, 32nd, 42nd, 82nd, and more. Tossed into the winds of the Great War, each would find a different fate. Nearly all served overseas. Most saw combat. Some were gassed or wounded. Ten made the supreme sacrifice.
Did you have a relative in Battery D? Can you help identify him?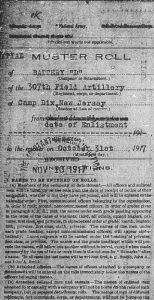 Below are lists of the names of the members of each county's first two draft contingents. The lists have been compiled using the original Battery D muster roll (click on image to see original document), as well as newspaper articles from the time and other military records. If you find a relative on the list and/or think you can identify him in the photo, please contact me.
[click on any list image for complete full-size list in separate tab]
---
Update — These Men Have Been Identified: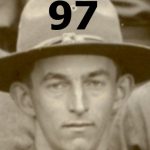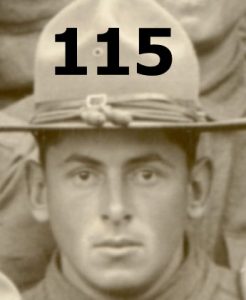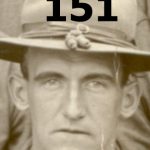 Left: Norris W Seward, Bergen; Middle: Stanley Crocker, LeRoy; Right: Roy C Price, Batavia
Click here to read their full profiles.
Can you help identify more of the "Boys of Battery D"? Too often, our memorials to those who've served our country become only lists of names; over time, the men themselves become faceless. I'm hoping that the descendants of these men, and others in their communities, will come forward to help identify these men, to create a lasting document that will honor them fully, in both face and name.